a sampling of past events
A moveable feast | June 17, 2017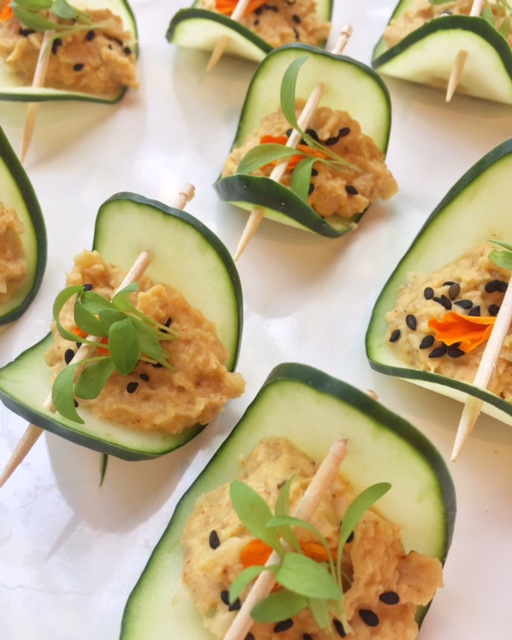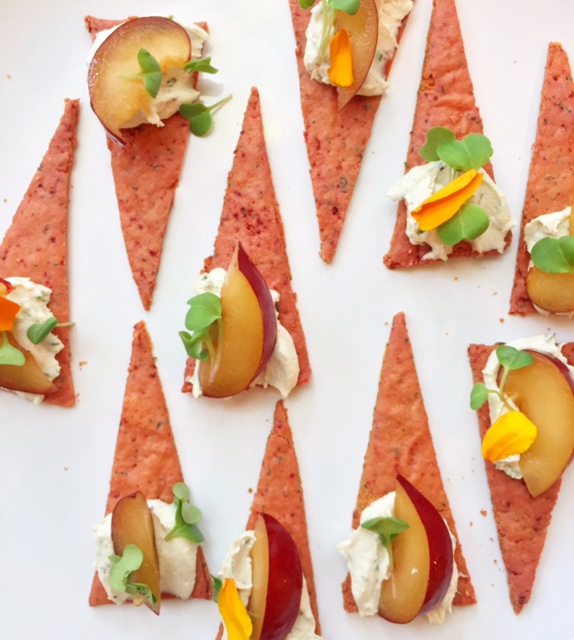 a moveable feast was a customer appreciation event shared between blue gallery and finefolk in kansas city. the idea behind the event was to move between spaces while transposing artists and featuring different hors d'oeuvres. the evening began at finefolk, a designer boutique, with cocktails and hors d'oeuvres, an artist talk by kelly porter, and a fashion designer trunk show with schai. later the party moved next door to blue gallery where guests feasted on a new set of hors d'oeuvres. suk chai spoke about her schai fashion label amidst an exhibit of art that showcased flowers. it was an amazing evening filled with gorgeous art, lovely fashion, and beautiful food.
jami's surprise birthday dinner | april 10, 2017
i was asked by a friend to prepare a surprise birthday dinner for his wife in their home. it was a complete surprise to her when they arrived home that evening to find me working in the kitchen. I worked with a local wine market to pair a different wine with each of the five courses. it was an intimate experience for two that they will not soon forget.
tokyo pop-up | november 5, 2016
wow, i was so excited to do a pop-up dinner with my friend, Seiko, at ape cucina naturale in tokyo. we knew we wanted to use organic, seasonal, and local ingredients as much as possible. it was a challenge planning an event like this while being on opposite sides of the globe. i arrived in tokyo two weeks prior to the event, so we could spend time meeting with local farmers and shopping for ingredients. we even supported a local organic flower farm for the table decorations. we sold tickets through kitchhike, which connects cooks with eaters or 'hikers.' it was a special experience to meet local people, and connect the eaters to a chef that developed an american menu with japanese flair. it was such a great evening and I didn't want the night to end.